Video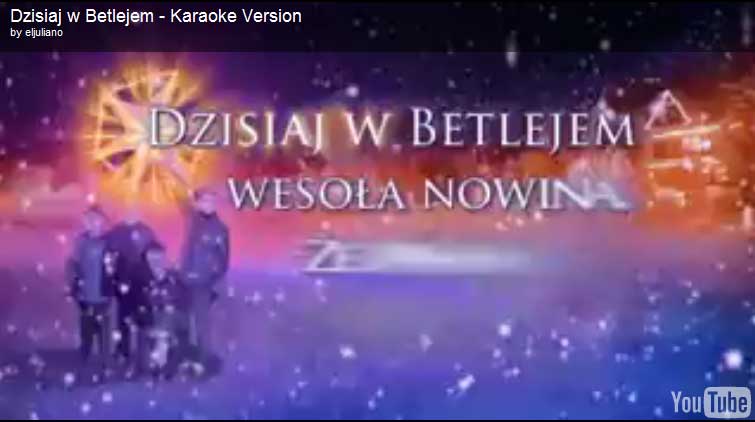 10 popular karaoke version videos of kolędy Polish Christmas Carols. Great for practicing your kolędy singing.
Long time Polish Texans website sponsors Sharon & Andrzej Szpak serve up delicious Polish food at their restaurant in the Spring Branch area of Houston located at 1780 Blalock, near Beltway 8 and I10 West. This is the only restaurant in the Houston area that serves authentic Polish Cuisine. Enjoy traditional Polish favorites including bigos, kielbasa, pierogi, schabowy, golonka, paczki and more in an old world atmosphere. For a cozy dinner for two or a party for 100 or more people or anything in between, this is the place to go for good Polish food.
Read the full article →
Videos of Jim And Kathy Mazurkiewicz's celebration of their 35th anniversary In Poland on August 9, 2013.
Videos From the Eighth Annual Houston Polish Festival In Houston, Texas on May 3 – 4, 2014.
Commercial video from Houston's channel 2 on the the canonization of two popes, including Pope John Paul II.
Videos From Music And Dancing At Country Corner Crawfish Boil in Cypress, Texas on April 12, 2014.
Videos from the Koledy Polskie celebration in Chappell Hill, Texas on December 28, 2013.